We ate really well while on vacation. I mentioned here that we ate in a lot which not only saved money but also saved my sanity. Taking children to a busy restaurant at night after a long day in the sun is not my idea of fun. If we did go out to eat it was normally for lunch when everyone wasn't too tired and the restaurants weren't too busy.
Here is a look at some of our meals over the course of the month.
Breakfasts looked something like this for me. The kids ate eggs and bacon almost every.single.day.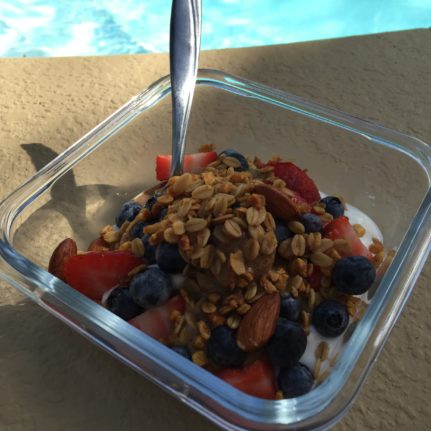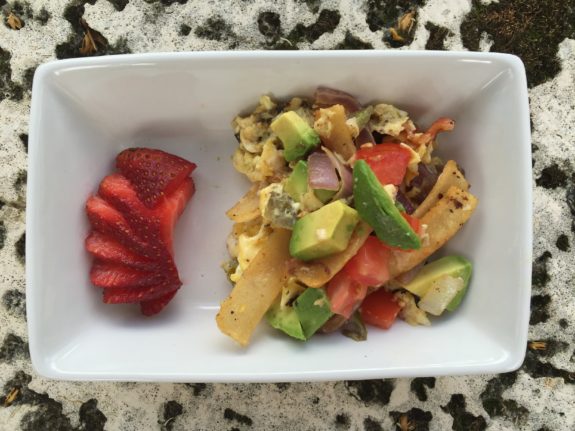 Lunches were salads if we were home, sandwiches if on the boat.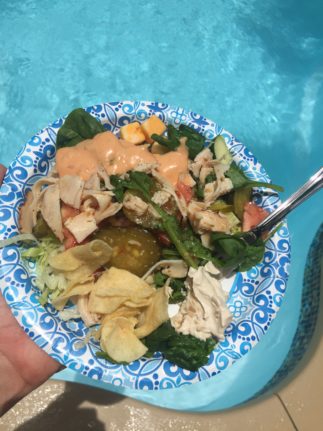 Dinner was normally on the grill.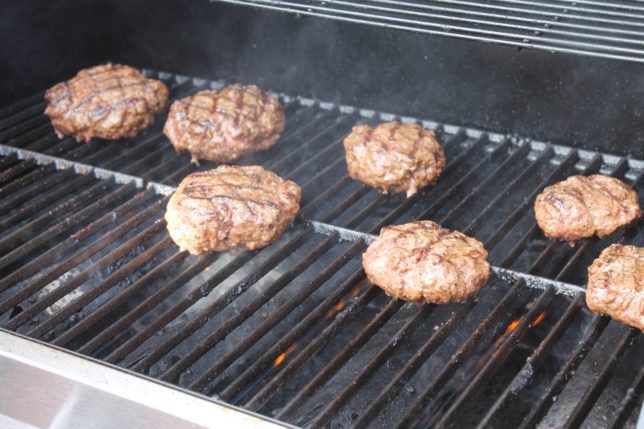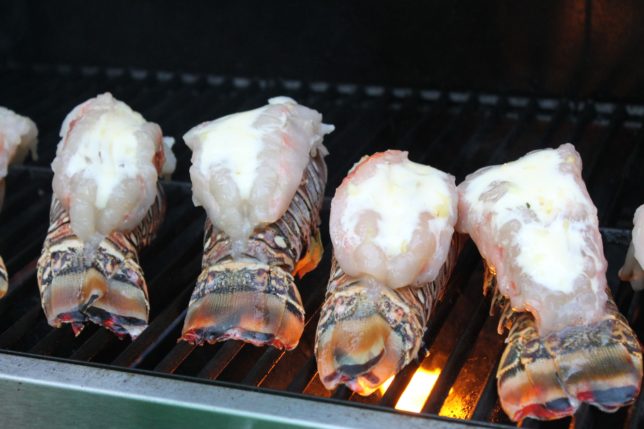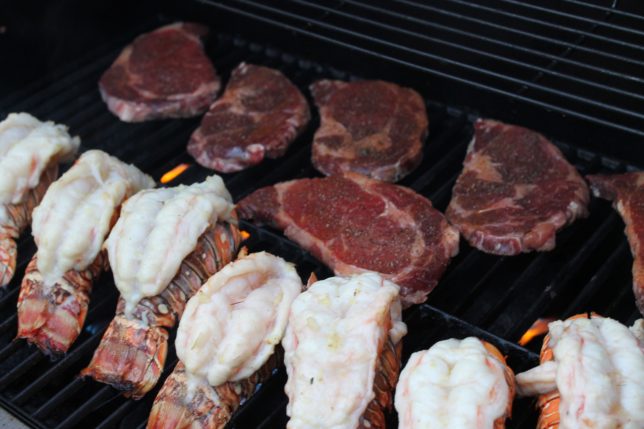 We did go to a few restaurants that really stood out.
While in Key West we ate at Schooner Warf for lunch and it was great!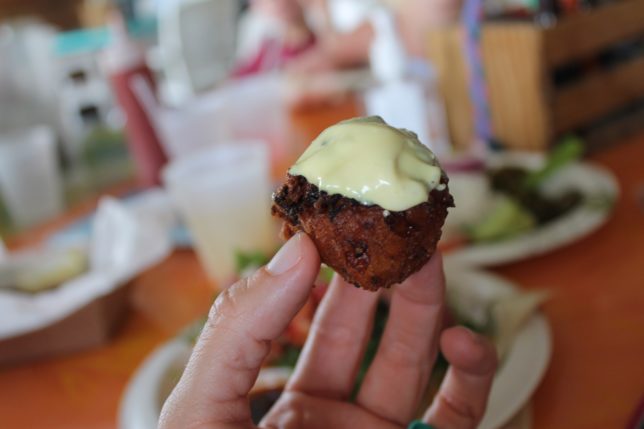 This place was no frills. It is open air and everything is served on paper plates with plastic silverware. That didn't bother us at all because the food was DELICIOUS.
We also ate lunch here one day. We sat by the water and it was great! The shrimp were amazing.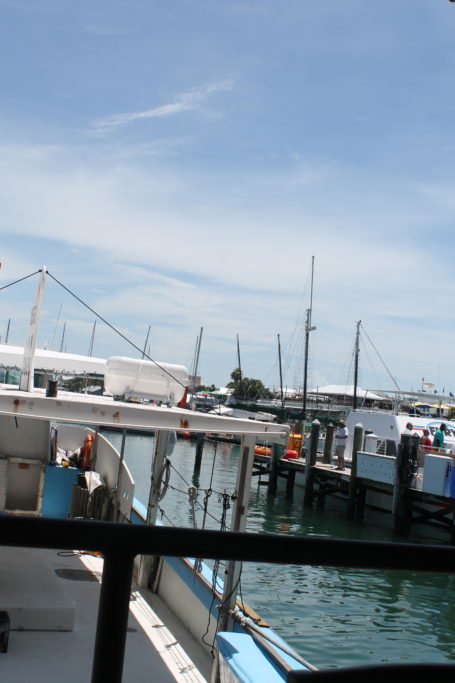 While in Marathon one day we ate here for lunch. They are known for their Lobster Reuben so I gave it a whirl. It was great!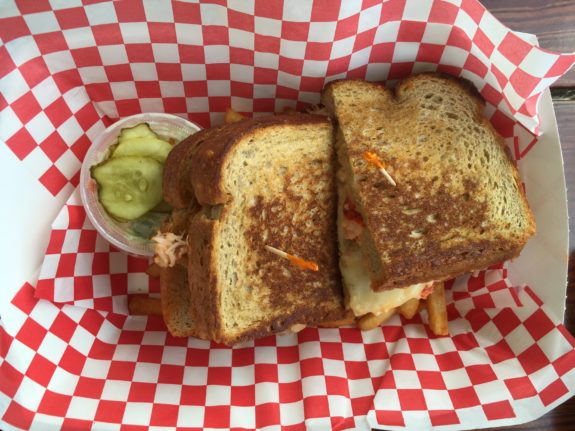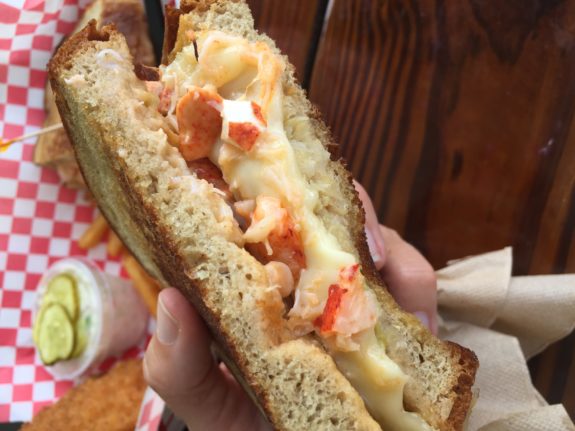 The No Name Pub was close to us in Big Pine Key. We ordered take-out a few times and ate at the house but we did go in for lunch one day. Their pizzas are great and their fish dip is amazing. I got the Taco Pizza and it was great. I love any kind of pizza you can put a salad on. Sorry it is really dark in there so the picture doesn't really do it justice.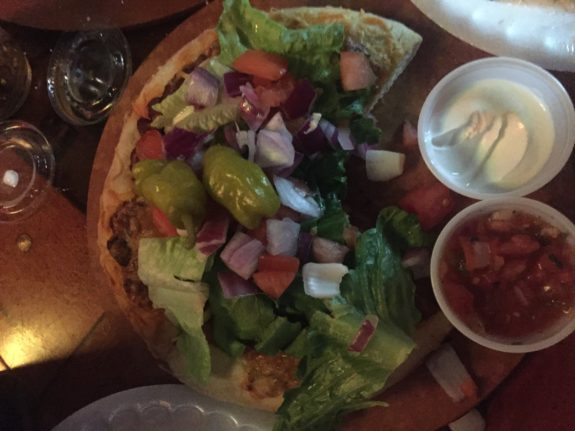 We definitely ate at home a lot but there are no shortage of great places to eat while visiting.
If you are ever in Big Pine Key you definitely need to put these places on your list.
Square Grouper – I have personally never been here but everyone I know who has gone has loved it. I would suggest going for dinner and getting there early. It fills up fast!
Bistro 31 – This place is a great spot when you want a restaurant to cook your catch. We did this last year and it was fabulous. We brought in wahoo and the chef fried it for us. It wasn't heavy at all. Super delicious! Their spaghetti was also great.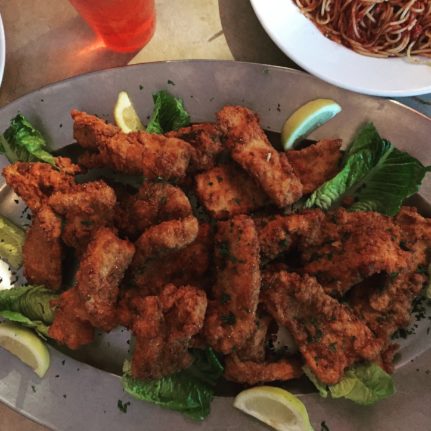 Wharf Waterside – This is another great dinner spot. They have live music and great specials. Their mussels are wonderful!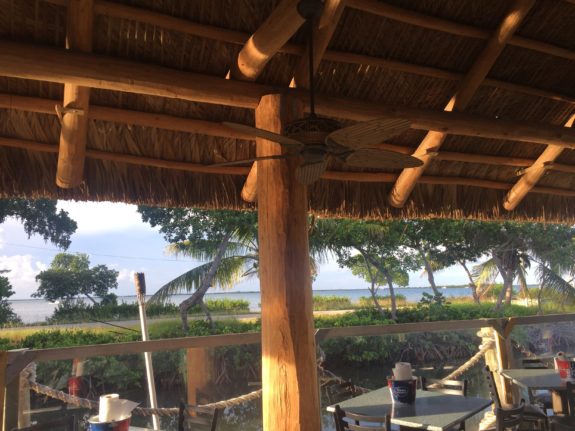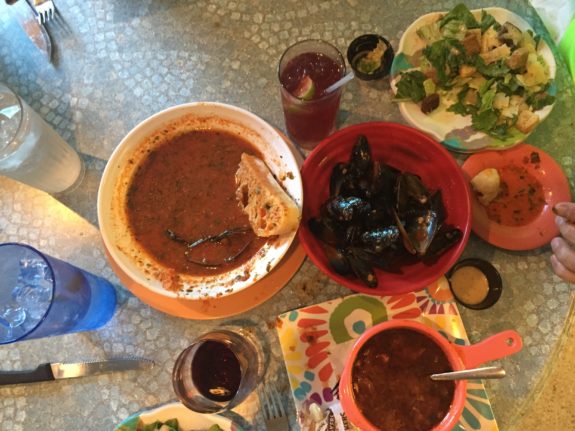 Boondocks Grille & Draft House – This would be one of my least favorite as far as food goes, but the atmosphere is great. There is live music and the whole restaurant is open-air. The kids also like it here 1. because their meals are served on take-home Frisbee's and 2. there is a put-put golf course attached. So be ready for your kids to beg you to play the entire time you eat-ours did. I would suggest the appetizers over the entrees.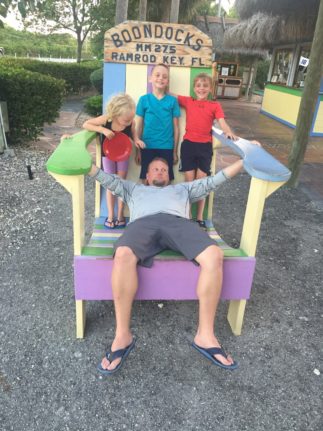 Eating in the Keys is somewhat of a sport in and of itself. There are so many amazing places to explore. You could really center a whole trip around just restaurants and I would definitely recommend doing that if you have the opportunity.
Now, excuse me while I go do some additional Burpees to work off all the vacation food.
Next up, I will post about what we took. A good trip all depends on good gear. I will share what worked for us.
If you missed where we stayed, you can find it here.
If you missed, what we did you can find that here.
xo