I think our summer vacation was successful in large part due to the time we took to get the right gear to take. We have taken many trips to the Keys and have learned a lot each time. I think now we know exactly what to pack and what we need to make our lives easy and fun while on vacation.
Clothes/Accessories
Kids
So every time our kids have gone out on a boat they have been absolutely miserable in their life vests. They must wear them on the boat so I knew this was one item I was going to have to shop around for in order to get the best one. In previous years the ones we had for the kids were very bulky and cumbersome and when they wanted to rest the vest would always rub them in the face. I looked all over, at Academy Sports, West Marine and even Amazon for slimmer vests. I finally just happened upon two in Target and they turned out to be perfect!! The link to hers is here. This is what it looks like on. Very slim and comfy! She had no problems wearing it constantly.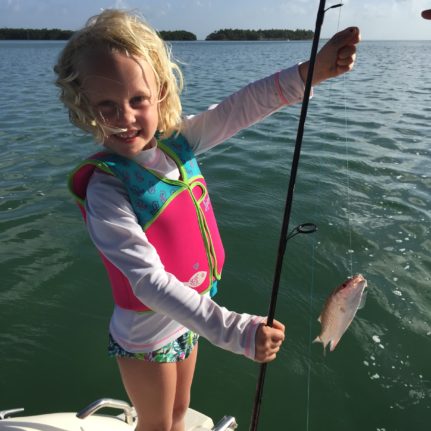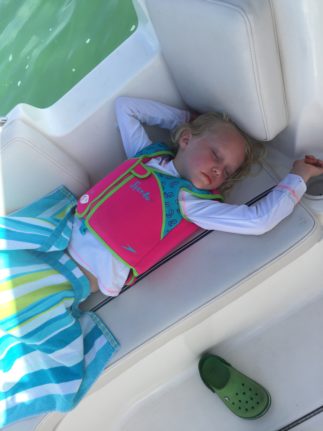 Here is his.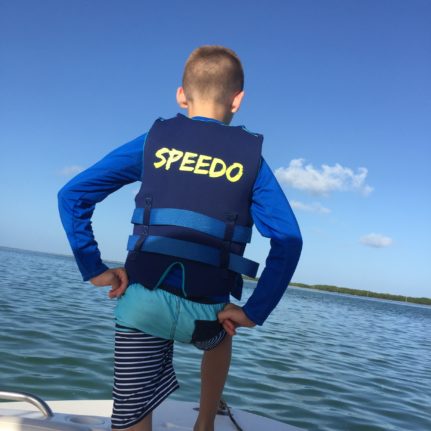 We wore our bathing suits A LOT. It was basically our uniform for the month. I got most of the kids suits at Target and Old Navy. I brought 5 suits each so I didn't have to do laundry every second (I actually ended up doing laundry every second anyway).
Me
Here was my outfit pretty much every day.
I absolutely love the Athleta Twister Bikini. It has the best support and still looks really cute. I have one in Jazzy Purple (shown above) and also Electric Jade. I don't think I will ever buy another suit top. I bought the Shirred Bottom in Electric Jade and also bought these bottoms from Target and just mix and matched.
You MUST have polarized sunglasses to be out on the boat all day. I mean I guess you don't have to but it makes such a difference in the water color and you can actually see really far into the water while wearing them. These are very comfy and unlike my cheap aviators I normally wear I don't squint at all. They are cute and protective at the same time. This company is really great to because they have a lifetime warranty! You can read about it here! My whole family loves Costa's and they are never more perfect than in the Keys. Here is what they look like on.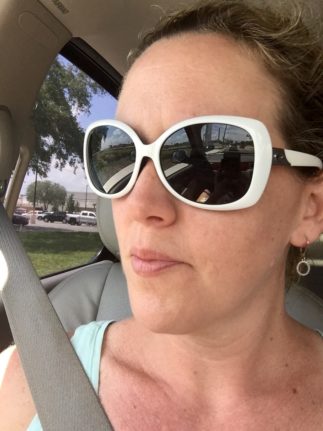 Shoes for the Boat
These are tricky because most boat shoes aren't really adorable. I wanted to find something with a light bottom so it wouldn't scuff the boat but really needed to grip well and and also be a little cute. These were perfect and extremely comfortable! I just threw them on each day and they had a great grip!
I wore the shirt in the collage as a cover up (along with a rotation of 4 others) and threw on the earrings and I was good to go.
Normally, on all my other trips I would leave off my wedding rings completely. Swimming and snorkeling, I found myself holding on to them so they wouldn't fall off and I just couldn't do what I wanted while in the water. Before this trip I came across Qalo rings and ordered one for myself and one for my husband. They are PERFECT. I could wear this and it stays on tight, doesn't shimmer in the water (hello barracuda) and if it were to slip off I wouldn't be heartbroken (only $20). I still wear mine every day when I go to the gym. These are so perfect!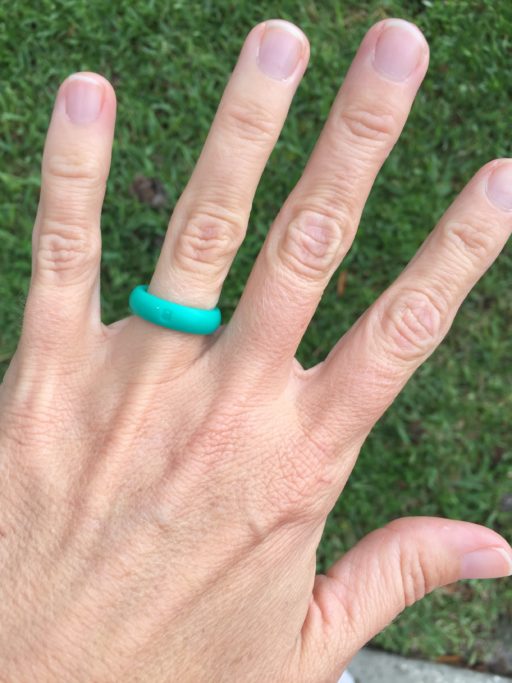 Gear
We all had masks, snorkels and fins for the trip. I got these before we left and they were great. The mouthpiece did come off somewhat easily but it wasn't enough to be a real problem.
Every day we loaded up the boat to head out. I used two of these Thirty One bags every day to carry what we needed and they were perfect. One held towels and the other one held sunscreen, a grocery bag with snacks, any extra swim shirts, and drink koozies.
Another item I wouldn't be able to live without is this waterproof phone case. It was perfect. I even loved it just to keep my phone from getting wet while on the boat. The underwater pictures turned out pretty good too!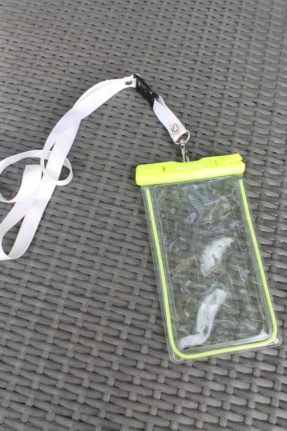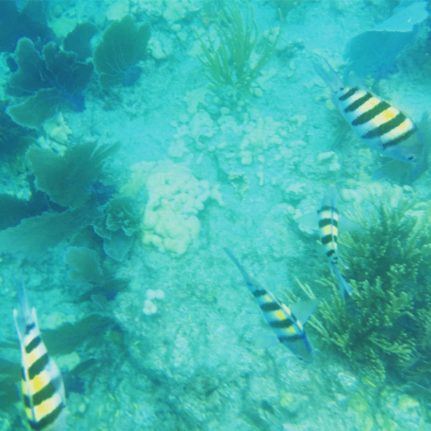 Food and Drink
You definitely need one of these if you go on a boat, to the beach or anywhere you take your cooler. They are perfect for keeping things like sandwiches (or limes) from getting soggy in the melting ice portion of the cooler. There are also Tacklewebs for your boat. These are great for keeping things organized while you are on the water.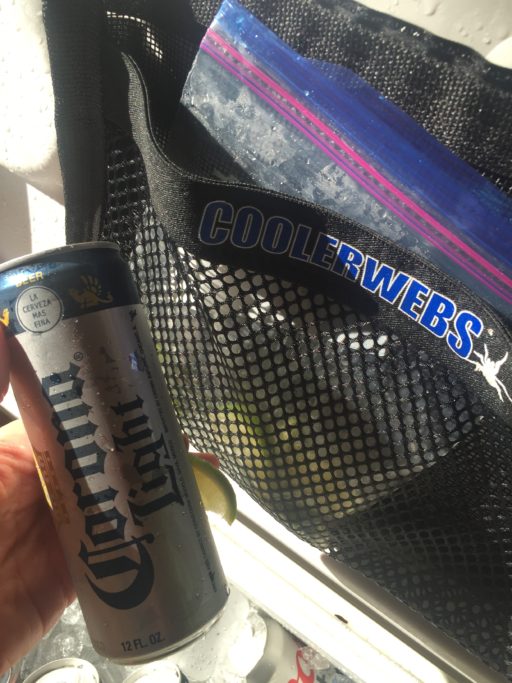 If you are visiting the Keys during the summer it is really really hot and if you enjoy beer I would recommend bringing lots of koozies. I normally keep some in my purse because even restaurants have a tough time keeping beer cold. It is just really hot. Having koozies handy really helps.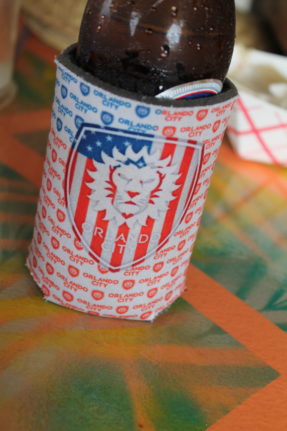 They even have koozies for wine glasses!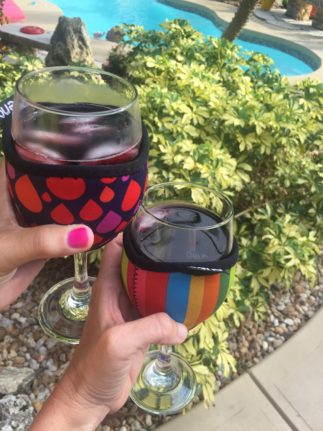 Another item for keeping drinks cold is a Yeti or RTIC cup. We used these every single day. They keep drinks cold even overnight. We have both Yeti's and RTIC's and we didn't notice a difference. They both work great! I also brought one of these bottles and we used it to mix up margaritas and mimosas.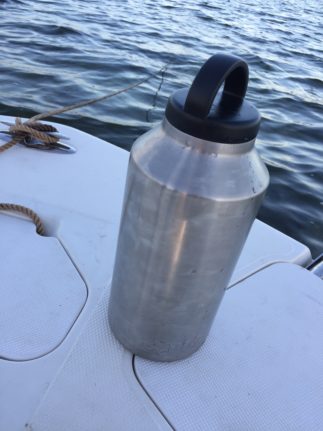 So that is a little look into what we took on vacation that really helped to make our lives a bit easier. I know that when you are prepared from the start, you are able to spend more time having fun. If you decide to take a Keys trip or any boat trip really, maybe some of these things will help you too.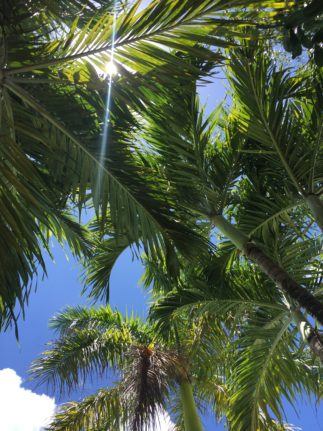 Here are the other posts if you missed them!
Summer Vacation 2016: Where We Stayed
Summer Vacation 2016: What We Did
Summer Vacation 2016: What We Ate
xo