So another weekend in the books for good ole 2014. This one was nice because we were able to get a lot done and were also able to relax a little.
Saturday was Tee Ball again. Little Man just keeps getting better and better. I am so proud of him. After the game we were pretty hungry and went to a close-by pizza place with some of his teammates and their families. We were able to sit outside and it was absolutely beautiful. After that we spent the afternoon at my aunt and uncle's house and this crazy (I repeat CRAZY) child went in the pool. It couldn't have been more than 65 degrees!! He is nuts!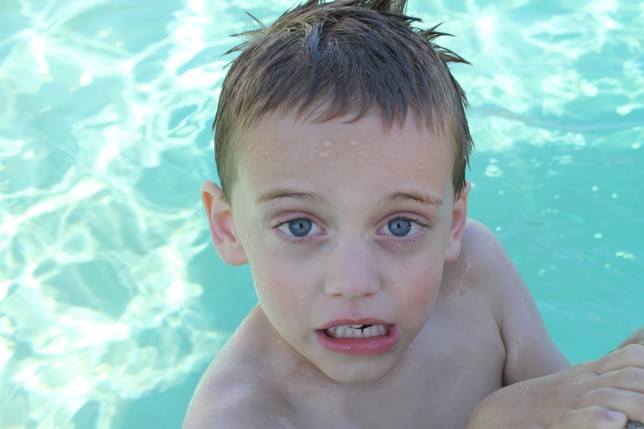 Sunday was pretty lazy. The Princess and I did some shopping and got the ingredients to make side dishes for our St. Patrick's day dinner. We decided to eat it on Sunday since the weekdays get so hectic.
I made Caramelized Onion Scones and Colcannon. I used this recipe for the Scones from Savvy Eats. They were really yummy. Sometimes my scones can get dry, but the onions actually add moisture so these were perfect.
For the Colcannon I just mashed about 3 lbs of Yukon Gold potatoes and mixed in sautéed kale, bacon, milk and butter. They don't photograph all that well, but they sure taste good.
It was a great ending to a nice weekend. Hope your weekend was wonderful and your St. Patrick's Day lucky. 😉
xo