I am a big fan of squash. Zucchini and I have been BFFs for a while now and we have started using Spaghetti Squash in place of pasta which is really tasty. So,when I found Kabocha Squash on sale at the new produce market I've been going to recently, I grabbed one. I have seen some really great pics on Instagram lately showcasing their yumminess, and I thought I would give it a try.
They are really sweet and delicious. I think I may have cooked mine a tad too long because they were kind of mushy, but I will just cut back on the time a little next time. While this isn't much of a recipe, I thought I would share my adventure with you.
They are unassuming from the outside.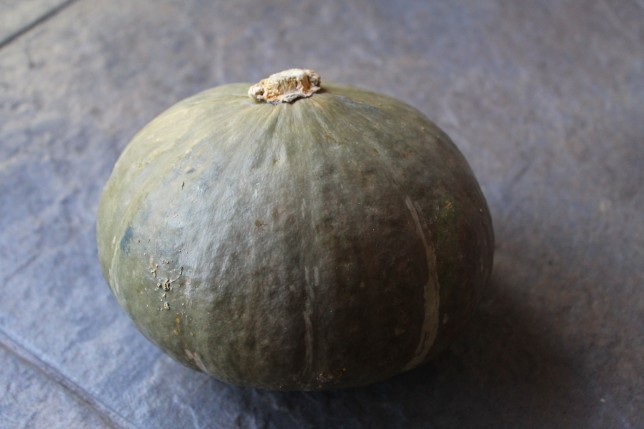 But inside they are so pretty.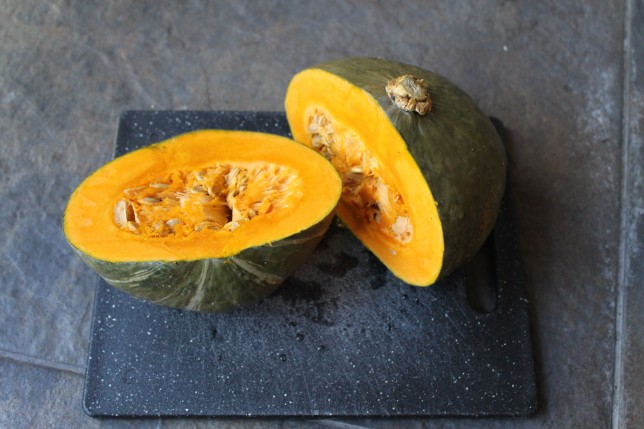 The hardest part for me about squash is cutting them! You need a really sharp knife, elbow grease, leverage and patience. I cut mine in half first, scooped out the seeds and then cut into crescents.
I put about a tablespoon of coconut oil on a sheet pan and stuck it in the oven while it was preheating for about 3 minutes so it was easier to distribute over the pieces.
Then I tossed the squash in the oil, added salt and pepper.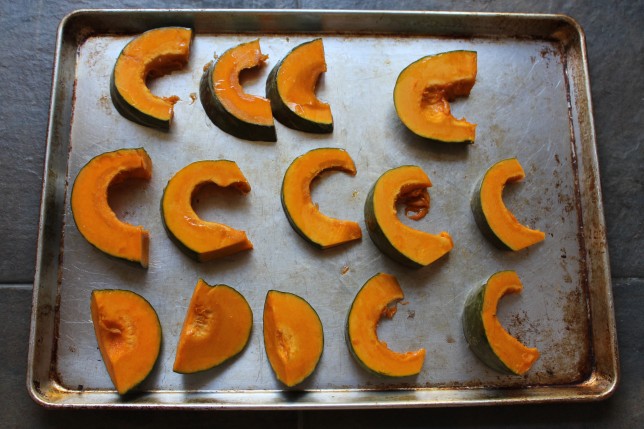 I roasted them for 20 minutes at 425. As you can see they are a little mushy. 9 minutes on the first and then 5 on the second will work a little better.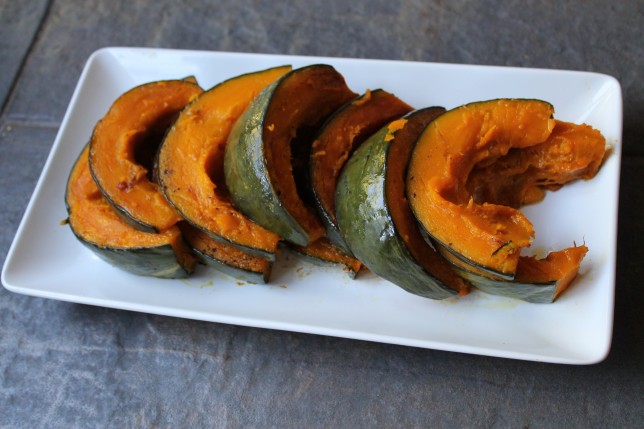 I think 9 minutes on one side and then flipping them for about 5 minutes on the other side would work better. But they were still delicious. The skin was soft and I ate it too!
Here is the recipe (if you can even call it that) more of a method I guess.
Enjoy.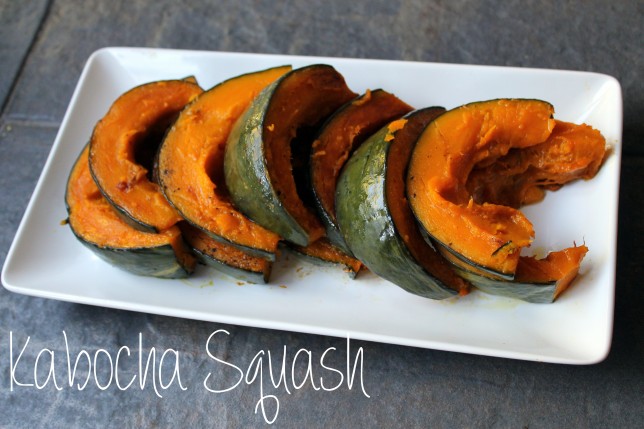 Roasted Kabocha Squash
2014-03-04 11:55:50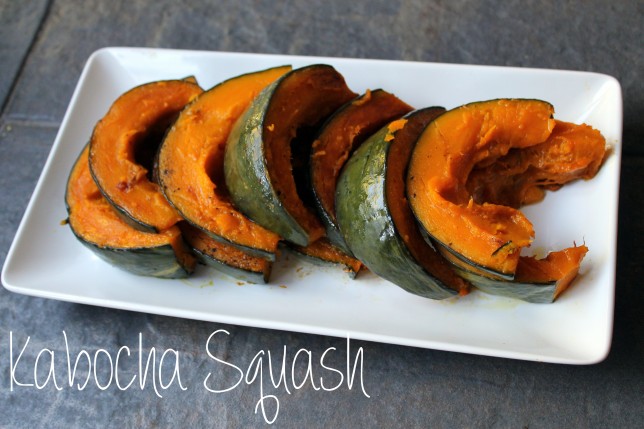 Serves 4
A super yummy side dish that is ridiculously easy.
Ingredients
1 Kabocha Squash
1 tablespoon coconut oil
Salt and pepper
Instructions
Cut squash in half with a very sharp knife and scoop out the seeds with a spoon
Cut halves into crescent shapes
Preheat oven to 425 degrees
While oven is preheating put coconut oil on a sheet pan and stick in for about 3 minutes or just until the oil melts but isn't too hot to touch
Toss squash pieces in the oil and add salt and pepper
Roast 9 minutes on first side then turn over and cook an additional 5 minutes
Steph in Symmetry http://stephinsymmetry.com/
xo