What a busy week! This one has certainly flown by. We've been sticking to our Paleo-dinners-during-the-week and have really been enjoying it. We had two nights of carnitas (not pictured) which I think has become a new weekly thing. It is just so easy to throw some pork in the crock pot, shred it up when it is ready and you have dinner for at least two nights. Boom.
Another night it was roasted chicken with Tandoori spice, sautéed zucchini with onions and tomatoes with avocado on the side.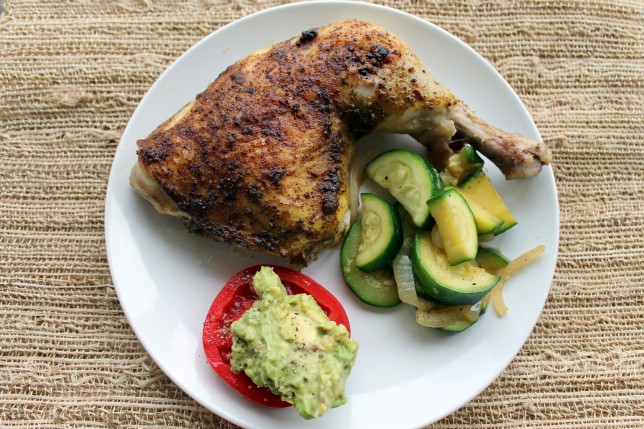 Picadillo- grass-fed beef, onions, bell peppers, tomato paste, a boatload of spices and green olives. Roasted sweet potatoes and avocado (I have a problem) on the side.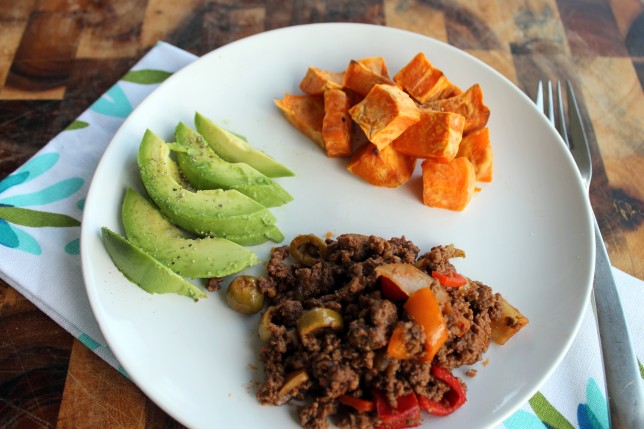 I even got a picture of one of the kids dinners which is rare because they normally eat faster than I can grab a camera. (Disclaimer: kids are not on board the Paleo train)
"Chicken and Waffles"- Chicken nuggets with the whole wheat waffles, (I made a big batch one weekend and put a bunch in the freezer) with maple syrup, corn, applesauce and cheddar cheese. The kids thought eating waffles for dinner was hilarious. Hey, whatever works.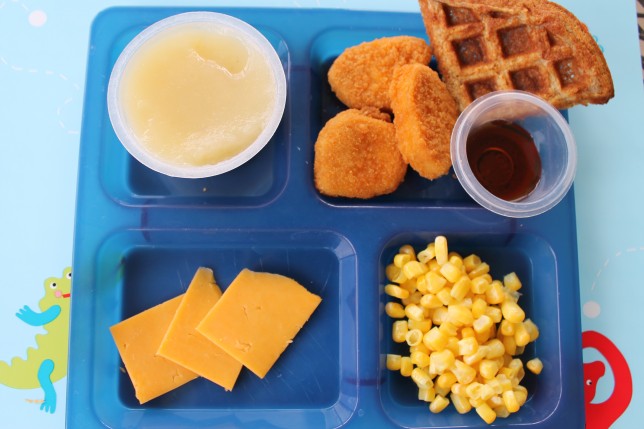 So there is a little peek into what it looked like on the dinner front over here this week.
We are looking forward to a nice relaxing weekend. Tee Ball game and beautiful weather. Sounds good to me.
Here are a couple other things I'm looking forward to.
As I mentioned before I am a big fan of meal planning. It really helps keep things running smoothly during the week which is huge for me. We recently signed up for Cook Smarts which I am really excited about. I love that I can tailor the plans to be Paleo or Gluten Free. I am also a fan of having the shopping list emailed. I will let you know how it goes.
I was excited to find this wine again in my grocery store.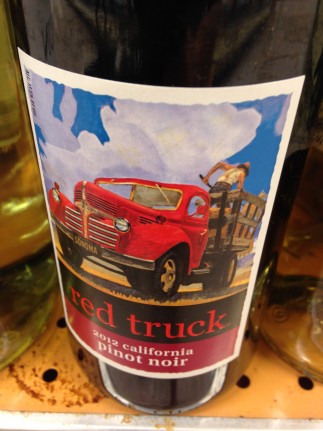 My aunt and I really enjoyed this for a while but then it wasn't available. I'm glad it's back and I can't wait to give it another try.
So there it is for this week. Hope everyone has a wonderful weekend!
xo