I have been trying really hard to keep with a meal plan every week for our weeknight dinners. It not only helps us stay on track health-wise but also budget-wise. I was making my list and grocery shopping on Sunday's but it actually takes a good chunk of time and honestly I would rather spend a full free day hanging with my family, not pouring over the internet looking for recipes and spending an hour at the grocery store. So I have started planning and shopping on Monday and I will say it is working a lot better. That way I can shop solo which is always a little easier and a LOT quicker. I have this dry erase sticker that we keep on the fridge. That way everyone knows what the plan is. But mainly it is so I stay on track.
I am really really trying to get to a point where the whole family eats the same thing. While my daughter is pretty game for just about any food, my son is super-picky. I always say that for being the child of parents who will eat (or at least try) ANYTHING, we created the pickiest eater. He is definitely a "kid food" type. But I've found that the more he helps me cook, the more new things he is willing to try. I think being part of the process really interests him. So, for now we have two meal plans, one for us and one for the kids. But I hope to change that soon.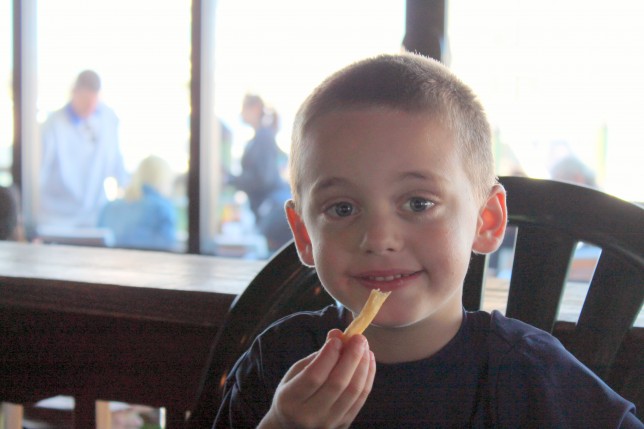 Here is what our plan looks like this week.
Monday
Us- Taco Salads. Ground beef sautéed with coconut oil, a strawberry onion (picked two up at a farm stand after we left the Strawberry Festival. These are so good), 2 zucchini and the following spices, chili powder, cumin, chipotle chili powder, onion powder, salt and pepper. Topped with mashed avocado, tomatoes and hot sauce. I added some cottage cheese to mine.
Kids- Chicken nuggets, 365 Organic Shells and Cheese, frozen corn, whole wheat King's Hawaiian rolls, strawberries for the Princess and grapes for Little Man.
Tuesday
Eating out. Dinner with Little Man's Tee Ball team
Wednesday
Us-Crockpot Pork Roast. I will normally put a 2lb roast in the crock pot with an onion, a couple cloves of garlic, chicken stock, onion powder, salt and pepper. I keep the seasonings pretty basic because we normally spread this out over two days. We will eat this with roasted veggies. I normally roast broccoli, brussels sprouts and sweet potatoes all at the same time.
Kids- Grilled Cheese on Whole Wheat King's Hawaiian Rolls. Frozen corn and pineapple to go with.
Thursday
Us- This is a Tee Ball game night. Convenience is key so we aren't tempted to just eat out after. Leftover pork will turn into carnitas bowls. I re-heat the pork and then eat over broccoli slaw (normally I would use brown rice but I'm really trying this week to stay away from rice at dinnertime) and top with all sorts of stuff. Salsa, avocado (more than likely leftover roasted veggies too), fat free greek yogurt (for me), tomatoes, cucumbers and lots of hot sauce.
Kids-Little Man will probably have a cheese stick and peanut butter and jelly sandwich before the game. The Princess will snack at the game and then when we get home they will have homemade pizzas on pita with strawberries/pineapple and broccoli "trees".
Friday
This is the day we normally play it by ear. Little Man has golf lessons that last late so when we grab him he is normally starving. We may have leftovers or take out. Friday's are always a toss-up and that is fine with me as long as we stuck to the plan for the beginning portion of the week for the most part 😉
I really want to try eat a little better during the week so I don't feel so bad indulging in this on the weekend.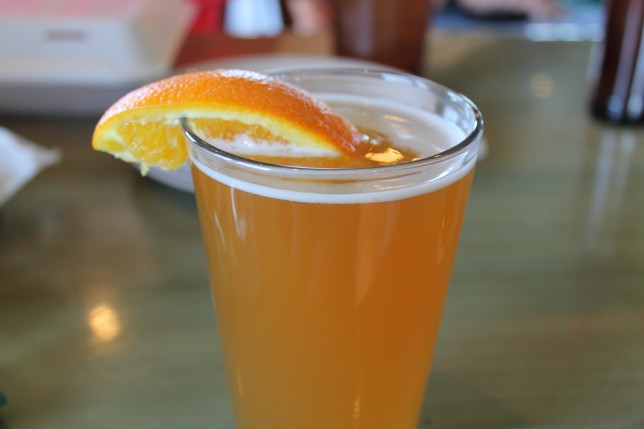 It is all about goals right?
What is your meal planning process? Any tips or tricks that work for you?
xo