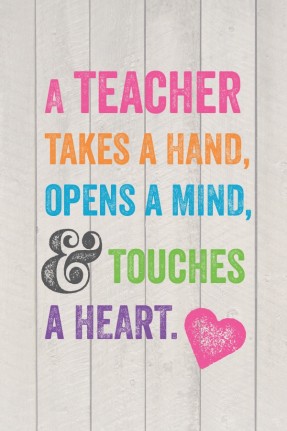 I cannot tell you how much I appreciate my sons teacher. I'm sure you've heard it before, but having your first child start kindergarten is a real emotional journey. Don't get me wrong, we had firsts prior to this. The first time with a babysitter, the first time at daycare (can you say emotional wreck?) but nothing really prepares you for that look your child gives you the first day of "Big Boy School" when you drop him off and you say goodbye and walk away, then look back. Luckily (or unluckily) for me my husband was the one who had to take Little Man the first day. It broke my heart when my husband described the "I'm very scared but going to be brave" look he gave. What I realize now, is that he didn't need to be scared and neither did we. The amazing person standing on the other side of that door made the fear go away.
From day one she has taken 15 children and made them her family. I have been lucky enough to help in the classroom a couple of times and I do not know how she does it. She is the most patient, caring, inspiring person. I have two little ones saying "Mommy, mommy" to the extent that drives me a little crazy. She has 15 little ones saying her name on repeat for 6 hours a day! She never bats an eye. Each child's request is just as important as the next.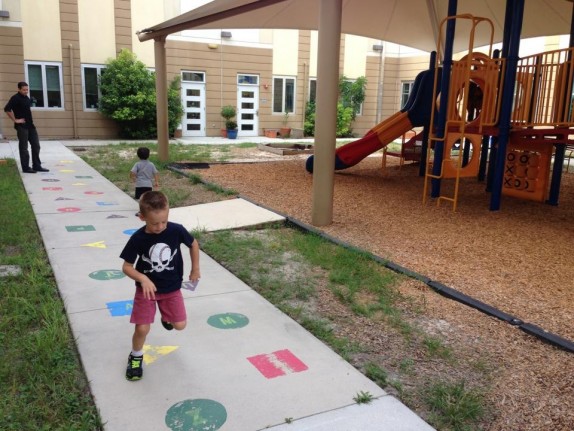 She goes through each day molding these little minds. She challenges Little Man. Makes him do things he may not even know he is capable of. He just adores her. When I drop him off in the mornings, I see her car at the front of the parking lot which means she was one of the first teachers to arrive. She stays and sits out in the hot sun until the last of her car-riders leaves in the afternoon (which is well after dismissal). I'm sure she leaves even later than that most days! She sends me texts to let me know how he is doing. She sent a text before a play to let us know which section of the stage Little Man was going to be on so we would know where to sit. Just today she sent me this picture.
She goes above and beyond. I know she is not alone either. There are so many wonderful teachers out there, many are my friends and I just think the world of them.
So the point of all of this is that yes, this week we celebrate our teachers and let them know how much we appreciate them. What I want my sons teacher to know is that we don't just appreciate her this week, we appreciate her every single day. I was so afraid to begin the elementary school journey. Thank goodness I had this wonderful person to help me with the transition.
Thank you to all the teachers out there. You are helping create wonderful little humans and you are so very much appreciated. Every.Single.Day.
xo