Some days call for butter, sugar and lots of dark chocolate. It could be the weather, it could be because you need something to fill the void left by the terrible How I Met Your Mother finale, or it could be for no reason at all.
I choose number three.
I'm late to this game but I am happy to jump on the brown butter bandwagon. It has such a great flavor. You can add it to savory and sweet dishes and it just makes them nuttier and better. These brownies are super-dark, super-dense and super-brown-buttery. I am certainly a fan and will not admit to how many I ate. My kids on the other hand, were not fans. "Mommy they smell delicious but do not taste delicious". Oops. More for me.
While I do think they are delicious, I will warn you if you aren't into dark chocolate (e.g., my children) you might not be crazy about them. I am a little obsessed with all things dark chocolate so these are my new favorites.
The brown butter is a bit of a labor of love. You have to babysit a little bit but once you do it a couple of times it is easier and you won't be like me, paranoid that I was going to burn it at any second. I actually found this post super helpful. Once the butter is melted it foams and then when the foam starts to subside is when the browning is really happening. When you are done you are left with some brown bits in the bottom that give the great flavor.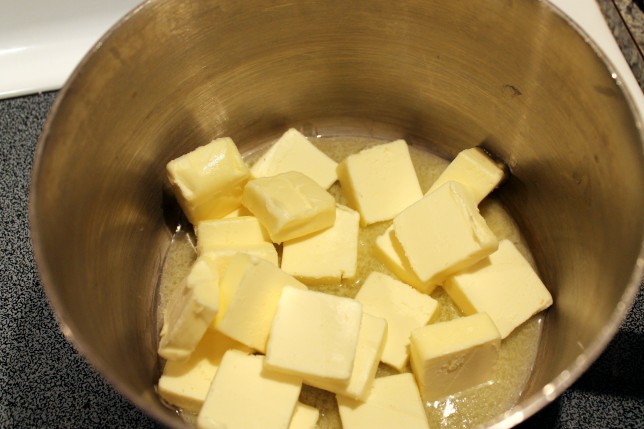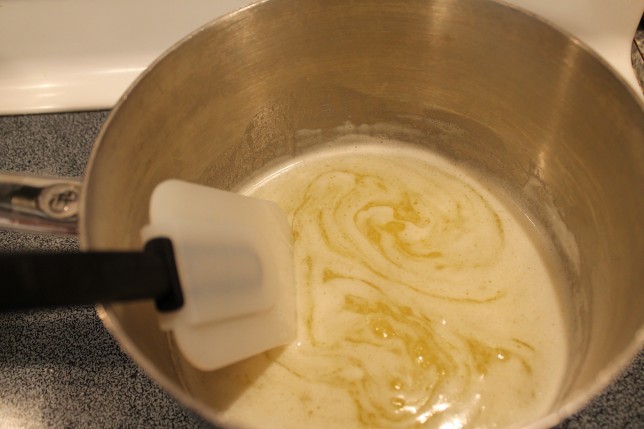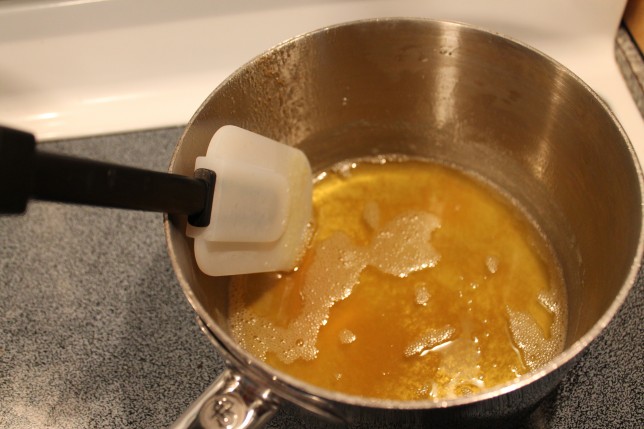 I really didn't want to wait for them to cool to cut but miraculously something distracted me so they were safe until I cut them (I won't mention what happened to the mixing bowl/spoon). I got 12 brownies from my 9×13″ pan.
See how they are super-dark? That makes them super-good!!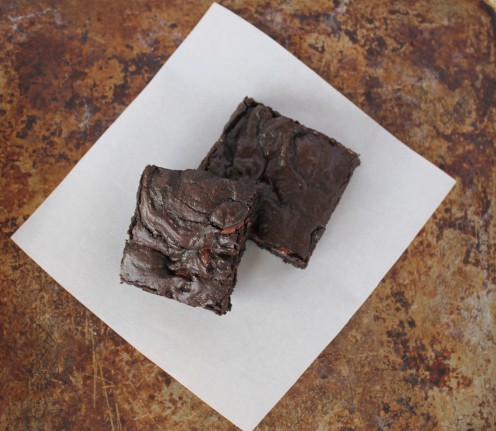 Here is the recipe! I hope you make them for no reason at all!!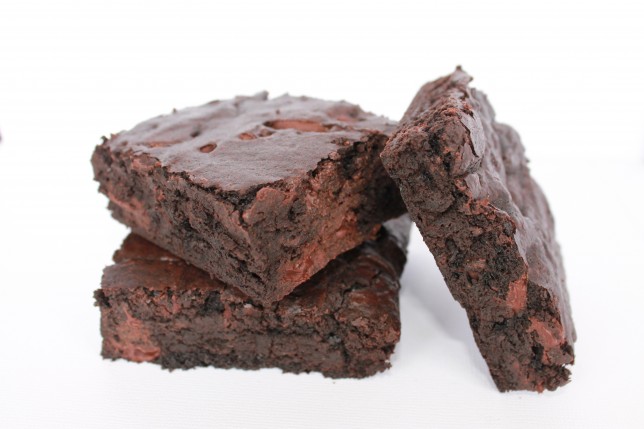 Dark Chocolate Brown Butter Brownies
2014-04-01 10:29:50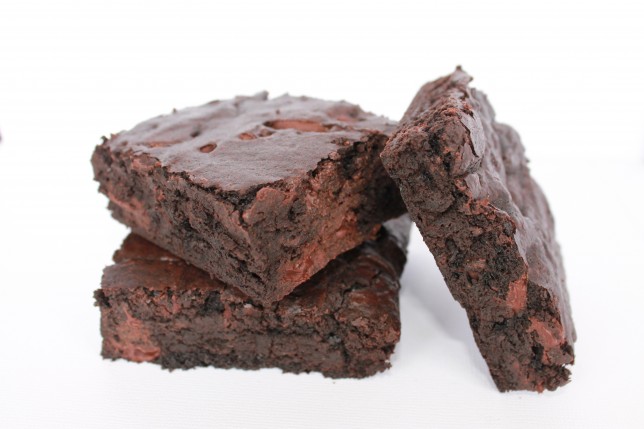 Super dark, super dense with great brown butter flavor.
Ingredients
2 1/2 sticks unsalted butter cut into pats
1 1/2 cups white granulated sugar
1 cup brown sugar
2 tsp vanilla
4 eggs
1 cup unsweetened dark cocoa powder
1 cup bittersweet chocolate chips (I used 60% cacao)
1 cup all purpose flour
1 tsp Himalayan pink salt
For the Brown Butter
Melt the butter in a saucepan over medium heat until foam is gone and brown bits appear.
For the Brownies
Add butter, and both sugars to a stand mixer with a paddle attachment and mix until fluffy (about 5 minutes at Speed 3).
Add vanilla and then the eggs one at a time (mixing between each addition until combined)
In a separate bowl combine cocoa powder, flour and salt and stir with a wisk.
Add half the dry ingredients to the wet until combined, then add the remaining half until everything is incorporated.
Remove bowl from mixer and then stir in the chocolate chips.
Pour into a 9x13" baking dish lined with parchment paper and greased (I used Pam).
Bake at 350 degrees for 26-29 minutes.
Let cool and then cut.
Adapted from Something Swanky's "Browned Butter Brownies"
Steph in Symmetry http://stephinsymmetry.com/
xo