So it has been a while no? Needless to say our summer was very full and fun and sadly, has come to a screeching halt. School is back in session and work is busy so the carefree feel of summer is behind us. Fortunately, we were able to leave summer on an amazing note with a wonderful trip to the Keys. I will re-cap that in another (terribly long) post. I thought I would touch base and see how we did with our Summer Bucket List. I think we covered quite a few things, although not all-boo.
Here are some thing we were able to check off.
Grill out once a week- We grilled out while maybe not quite once a week, definitely a lot more than usual. While in the Keys we grilled out quite a bit. It is just an easier way to feed a crowd and enjoy the scenery at the same time. My favorite meal highlighted lobsters that we caught that day! So good.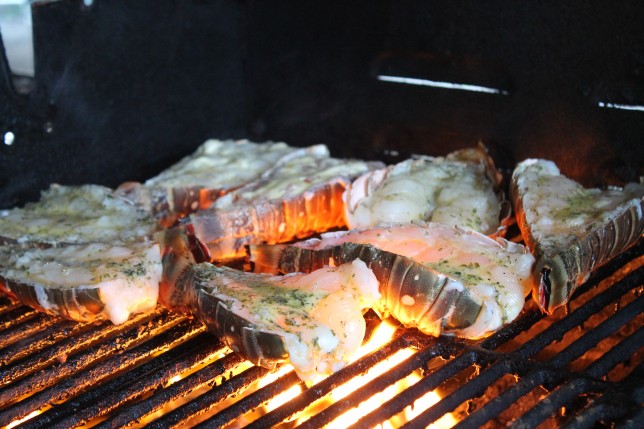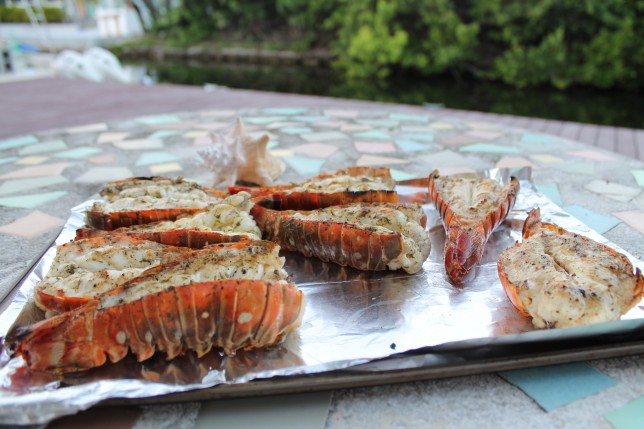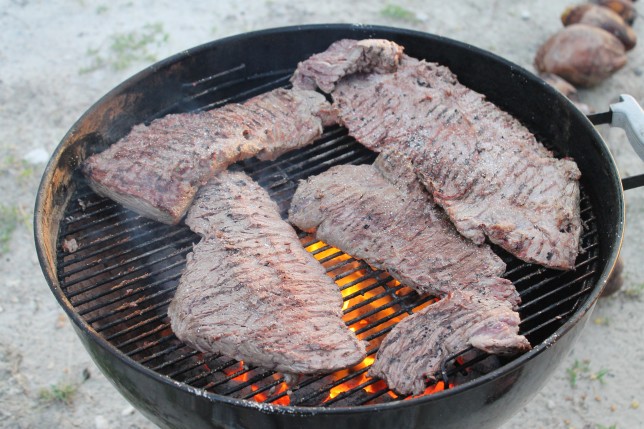 Steak in the Keys is better than steak anywhere else.
Eat Outside- We did a lot of this! One weekend in June we joined my Mom and Dad and had lunch at The Taproom at Dubsdread. It is actually where my husband and I were married!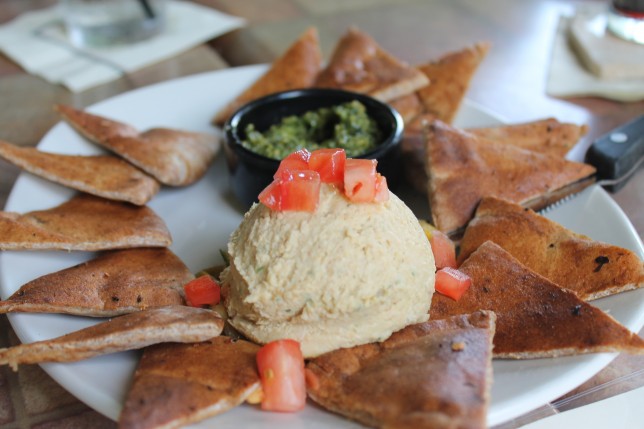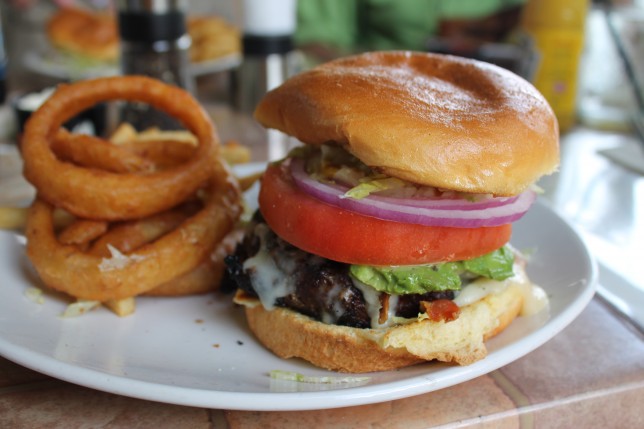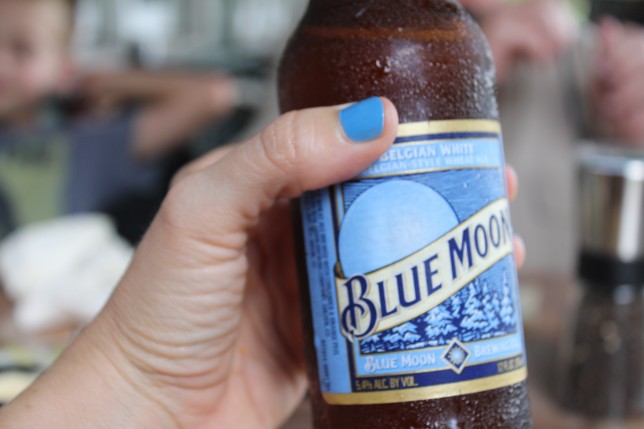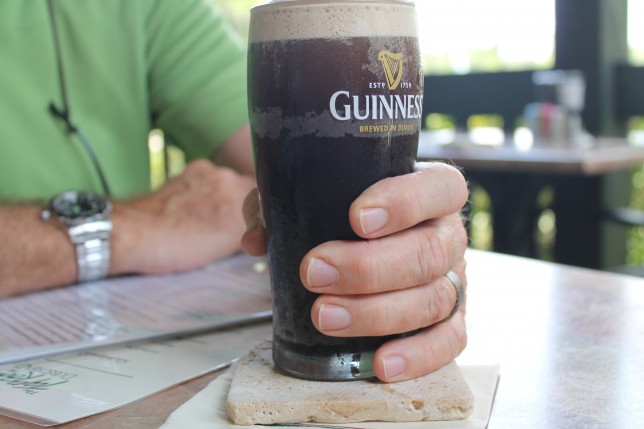 Hummus Plate, burgers and beer al fresco. It was a perfect Saturday afternoon.
While in the Keys we ate outside quite a bit.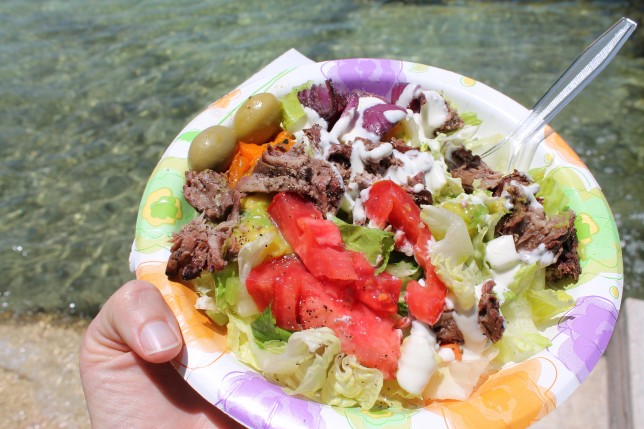 This salad was made with leftover steak, tomatoes, olives and grilled veggies. So yum!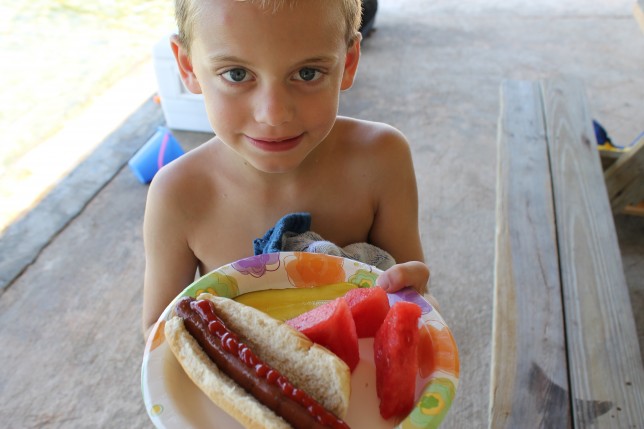 Hot dogs, watermelon and a pickle. His favorites!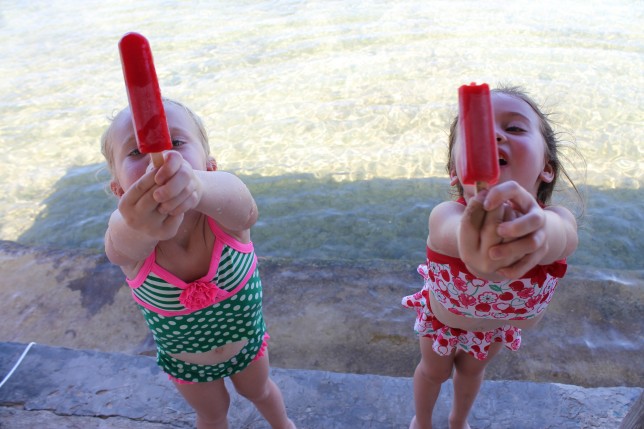 Lunchtime in Key Largo wouldn't be complete without popsicles!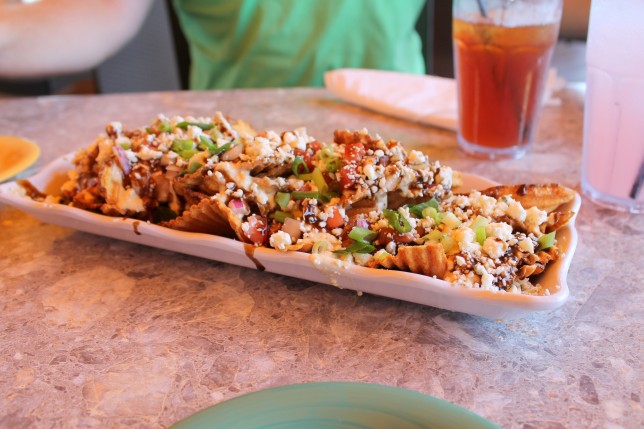 "Tater" Chip Fondue at the Island Grill in Key Largo (we went to the Mandalay location this time). If you go, you MUST try the Tuna Nachos.
Make homemade Ice Cream-I did this and the kids hated it. Whomp whomp. They said it tasted like frozen milk. I will need to see about a better recipe next year.
Go to the Pool- We definitely hit the pool pretty regularly. Whether it was our community pool, while visiting family or the Keys house we stayed in, the kids definitely were little fish this summer.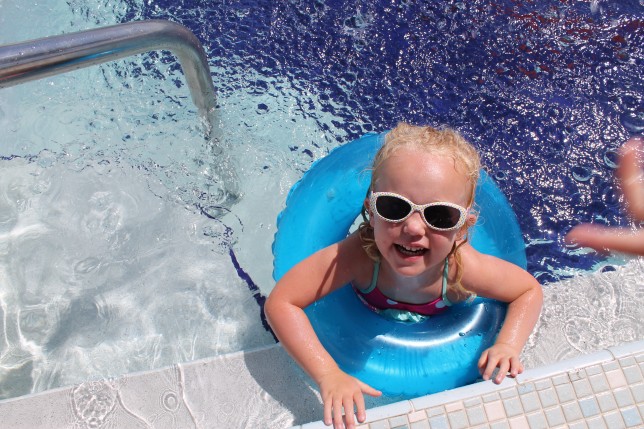 The Princess doesn't swim yet and normally will just sit and play on the pool steps. We found a couple small swim rings for her and all of a sudden she had all sorts of confidence. Similar one here. She even swam while the others were looking for lobsters-in the ocean! With that ring she feels like she can conquer the world!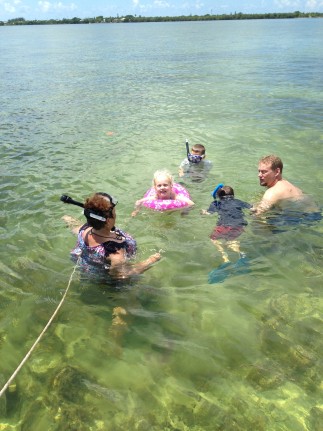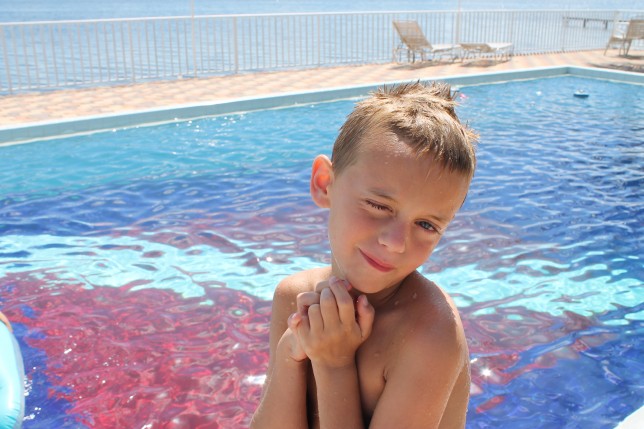 This Little Man also made strides with his swimming this summer. He became GREAT with the mask and snorkel and was able to dive down almost 9 feet in the pool. Little fish I tell you.
Some of the things we didn't check off our list.
Food Trucks-We didn't get to any food trucks but I think we may do that when it is cooler out. It is just miserably hot now so we may need to wait for some relief.
Family Game Night-This didn't happen but we did have a few Family Movie Nights. They were just as fun. One of our favorites was Walking With Dinosaurs.
All in all we had a really great summer. I know I keep saying it but the Keys trip was the highlight and we managed to knock off a bunch of our list items while there.
Now I am looking forward to cooler weather and a very busy fall/winter. I am going to have a new niece in October! My wonderful friends are getting married in November and Thanksgiving is shaping up to be a great family event. Christmas will be here before we know it. I cannot even believe it.
How did you guys do with your Summer Bucket Lists? Can you believe the summer is over??
xo